Banana Bread with Walnuts Recipe
Super Easy Banana Bread with Walnuts Recipe.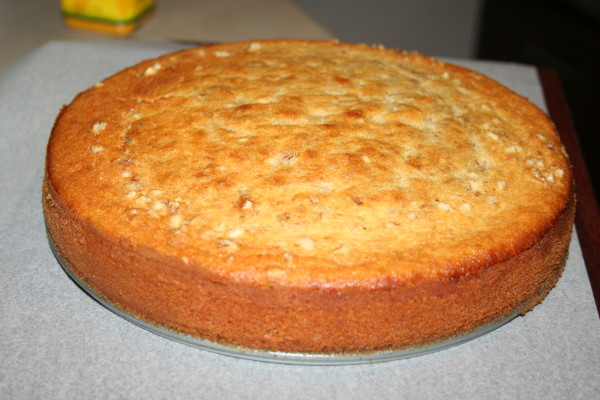 OMG ! I've gotten so excited. Again

. Another easy recipe that uses ingredients that I almost threw away! How exciting is that ? Yes, over ripe bananas that are annoying in the fruit bowl that attract fruit flies is now very useful. Untuk versi bahasa kunjungi Resep Cake Pisang Dapur Arie.
It is so embarrassing that I get so excited just from making cake, well to be honest with you this is easy. Thats what makes me excited !
I have tried to add different ingredients too and its just as good. For example when I don't have orange, I will add one teaspoon of vanilla essence to add a beautiful fragrance to it. Just amazing. Serve while it's warm with your favourite cup of tea or coffee, to me this is another level of heaven.
Remember, all your cooking is about you. About what you like, about your taste  and about how you want your food to look like. For me, the taste and the look is equally important

. Check out Arie's Kitchen Almond Cake Recipe if you would like an easy way of making delicious cake.

Banana Bread with Walnuts Recipe

Ingredients:
200gr butter
175gr caster sugar
2 tbsp orange zest
3 very ripe bananas, mashed
125gr crumbed walnuts
2 egg, beaten
200gr self raising flour
75ml fresh full cream milk
Cooking Instructions:
Grease the cake dish with butter, lightly cover with flour. I use round dish but you can use the long loaf one.
Turn on the oven 170 Degrees Celsius fan forced or 180C normal.
Melt butter and sugar in a saucepan over a medium heat.
Remove from heat and add the crumbed walnuts, orange zest and mashed bananas, mix well.
Add the egg, mix well.
Stir in the flour and the milk gradually.
Pour into the prepared cake dish.
Bake for 35 minutes, or until a skewer comes out clean.