Crunchy Pastry Apple Crumble Recipe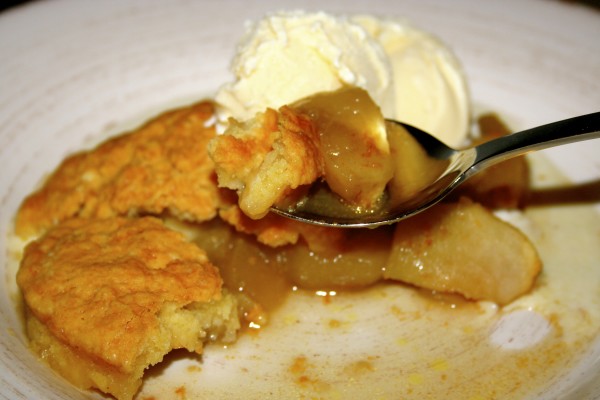 Crunchy Pastry Apple Crumble Recipe.
What can I say about this yummy Apple Crumble recipe ? Well, I'm not a baker, and this is my first baking for the last few years and I made it.  So I reckon it's pretty easy and straight forward. For some reason I'm scared of baking….well scared of failure I suppose o_O. Anyhood….here is my way of making this desert.
Oh, and by the way, if you have baking tray for 1,5 litre / volume that would be perfect for baking. I haven't got one so I use my cupcake tray. It works

Untuk versi bahasa kunjungi Resep Apple Crumble.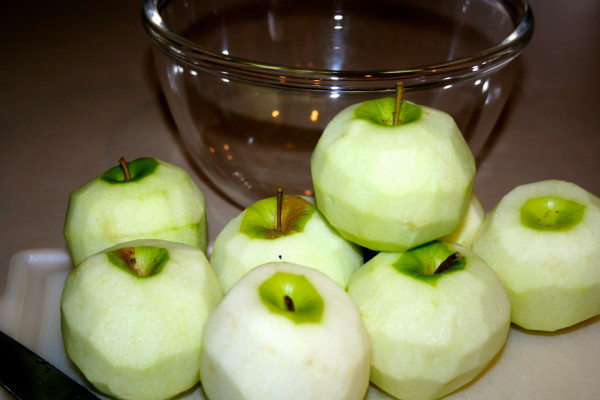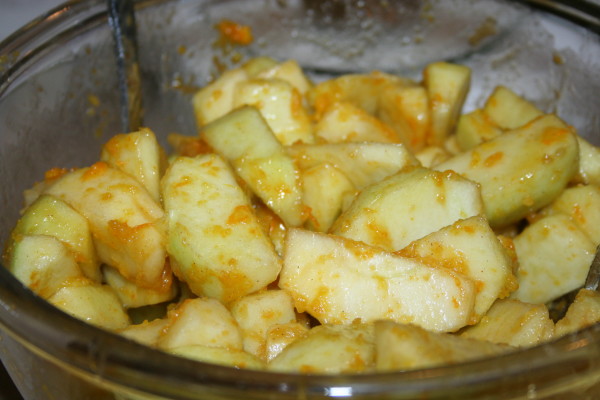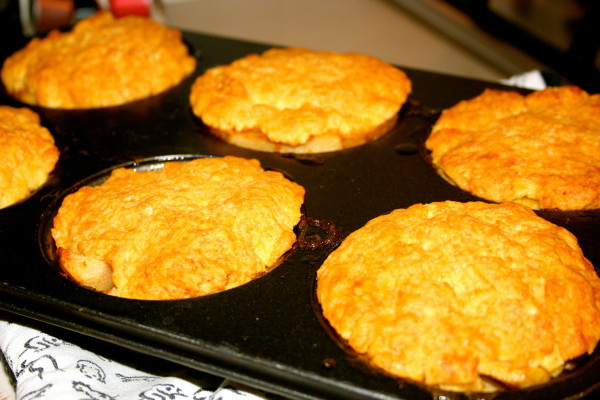 Crunchy Pastry Apple Crumble Recipe

Ingredients:
1 kg granny Smith/apel hijau lainnya
60 gr brown sugar
50 gr butter, melted
1,5 tbs grated orange skin
½ tsp cinnamon powder/sugar cinnamon
Topping Ingredients:
100 gr self raising flour
50 gr plain flour
50 gr butter, melted
2 tbs castor sugar
1 telur
4 tbs milk
Cooking Instructions:
Heat the over 180 degrees celcius.
Peal the apples, cut each apple into 12 pieces, place into a big bowl.
Add castor sugar, melted butter, grated orange skin, cinnamon, mix together.
Place the mixed ingredients into baking bowl/tray, cover with aluminium foil, bake for 30 minutes.
Add flours into a bowl, add butter, mix. Add castor sugar, mix. Add egg, mix. Add milk, mix until it's doughy.
After 30 minutes in the oven, take the apple out, take off the cover, add the dough on top using spoon, cover all the top part.
Put it back in the over, bake for 35 minutes/until golden.
Seve with vanilla ice cream.