Easy Broccoli Soup Recipe
Easy Broccoli Soup Recipe.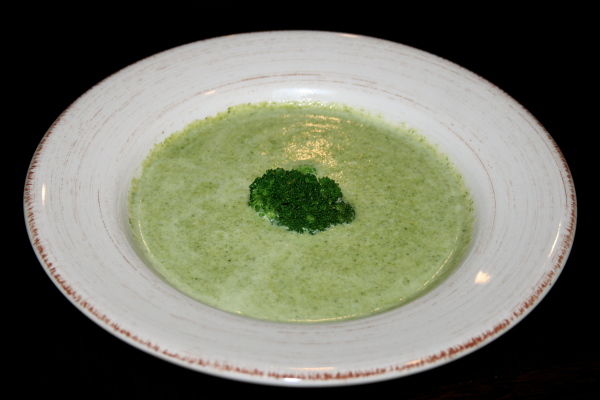 Most of us will always remember what our mum said about broccoli. It's good for your health, etc..etc. But do you really know the health benefits of broccoli are. Untuk versi bahasa kunjungi Resep Sup Brokoli Mudah dan Lezat.
Well, according to Dairy Council of California, broccoli nutrients provide many health benefits. It is a great source of vitamins K, A, and C, in addition to fibre, potassium, folate, and lutein.
Vitamin K – essential for the functioning of many proteins involved in blood clotting
Vitamin A – helps vision and is required for the immune system and production of red blood cells.
Vitamin C – builds collagen, which forms body tissue and bone, and helps cuts and wounds heal. Vitamin C is a powerful antioxidant and protects the body from damaging free radicals.
Fibre – diets high in fibre promote digestive health. A high fibre intake can also help lower cholesterol.
Potassium – a mineral and electrolyte that is essential for the function of nerves and heart contraction.
Folate – is necessary for the production and maintenance of new cells in the body.
Lutein – may slow progression of age-related muscular degeneration and cataracts.
By including broccoli in your diet regularly you may reduce and prevent ailments like cancer, diabetes, heart disease, high blood pressure and it may help lower blood cholesterol.
So, lets forget about the smell and start putting broccoli to our diet


For more broccoli recipes, visit Stir-fried Broccoli with Sausages.
Easy Broccoli Soup Recipe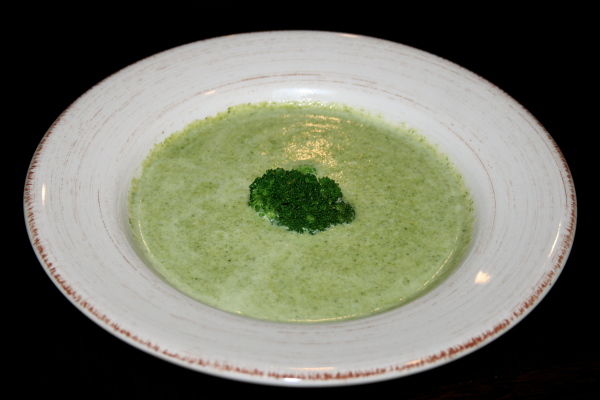 Ingredients:
2 tablespoons cooking oil
4 cloves of garlic, crushed
1 litre of liquid chicken stock (you can use vegetable stock if you are vegetarian)
2 pieces broccoli approximately 750gr (cut into pieces, take flowerets only)
½ cup grated cheddar cheese
Salt and pepper to taste
Cooking Instructions:
Heat oil in a pan, sauté garlic until fragrant.
Add chicken stock or vegetable stock, let it boil.
Add broccoli, boil until tender but still looks green.
Add salt and pepper to taste.
Use blender to puree the broccoli along with the broth until the texture smooth and the liquid thickens.
Add the cheese, blend until all mixed together. Taste.
Add salt or pepper if needed.
Serve while hot with slices of bread.
Ps: If you like you can add thick cream just before serving to get tastier flavour.