Fried Squid Recipe Chinese Style
Fried Squid Recipe Chinese Style.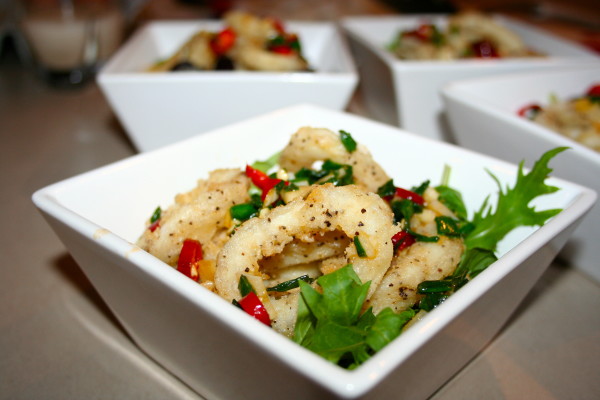 Simple, easy, delicious. Fried squid recipe Chinese style is definitely one of our favourites. Actually you can call it salt and pepper squid if you like, with just a little bit of kick added to it. Yes, simply add sautéed chilli, garlic and spring onion. Untuk versi bahasa kunjungi Resep Cara Membuat Cumi Goreng Tepung.

So many simple ways to cook squid. And the great thing is it doesn't take long at all to create something special with it. 

By the way, if you don't eat seafood at all or doesn't like squid, don't worry. You can replace the squid with chicken. Cut the chicken into small pieces and then coated with flour mixture. Cook exactly the same way as you make this fried squid. You will be surprised how delicious it can be. And just a little tip, add about 2 tbsp squeezed lemon juice to the chicken pieces. Make sure you mix it well before the coating process to get tastier fried chicken.

Fried Squid Recipe Chinese Style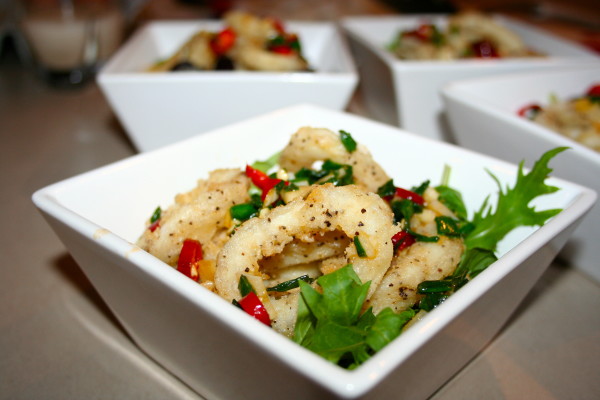 Ingredients:
500gr squid, clean and cut as you like
2 red big chilli, thinly sliced
4 garlic clove, minced
2 spring onion leaves, thinly sliced
1 tbs corn flour or tapioca flour
½ cup of plain flour
1 tsp sea salt (or as needed)
1½ tsp cracked black pepper
Cooking oil for frying (better to use vegetable oil)
Salad or steam rice for serving
Cooking Instructions:
Mix well the plain flour, corn flour with salt and pepper.
Add the sliced squid into the zip bag or any plastic bag and then seal. Shake the bag until the squid is fully coated in the flour mixture, then set aside.
Heat the oil in a frying pan in a high heat.
Fry the squid for roughly about 1 - 2 minutes. Never overcook the squid as the texture can be tough.
Repeat the process until all the squid is cooked. Set aside.
Heat 1 tbsp cooking oil in a pan, sauté chilli, garlic and spring onion until beautifully fragrant, about 2 minutes. Turn off the heat.
Place the salad on a plate, add fried squid on top and then sprinkle sautéed chilli, garlic and spring onion on top.
Serve while it's warm.