Lamb Chops Cooked with Garlic and Rosemary

Lamb Chops Cooked with Garlic and Rosemary.
Untuk versi bahasa kunjungi Resep Lamb Chops Panggang Sederhana.
Who doesn't know lamb chops ?
I used to dislike lamb meat because of the smell but now after living in Australia for a while this meat is become my number one favourite

I love simple way of cooking the lamb as it brings the full flavour of the meat especially when we cook it in a BBQ or simply cook them in a pan like I did. Secret ingredients of yummy lamb chops is garlic and rosemary

Ingredient:
12 lamb chops (iga kambing)
Marinate Ingredients:
5 clove of garlic, crushed
1 stem of rosemary, use just the leafs
1/2 tsp cracked black pepper
5 tbs olive oil
1/4 tsp salt
Method:
-In a medium size bowl,mix all marinate ingredients and then mix well.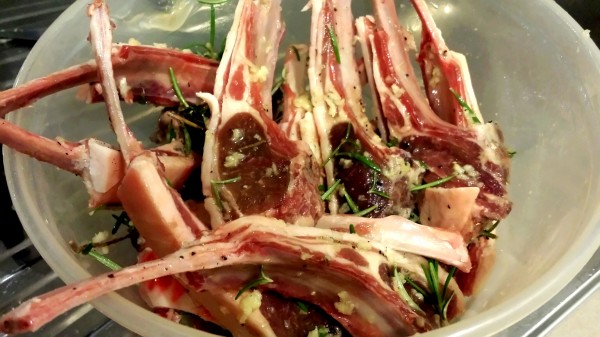 -Add the lamb chops and mix well.
-Marinate in a fridge for couple of hours or you can just cook them straight away.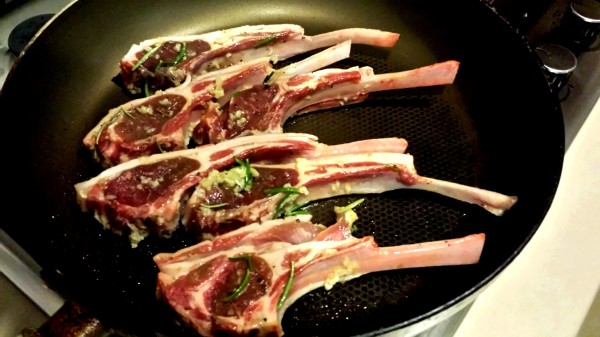 -You can use non stick pan (like I did), BBQ or cook in the oven.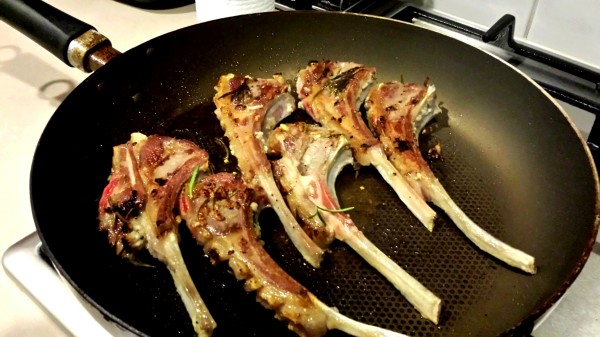 -Cook until both side golden brown or the way you like it.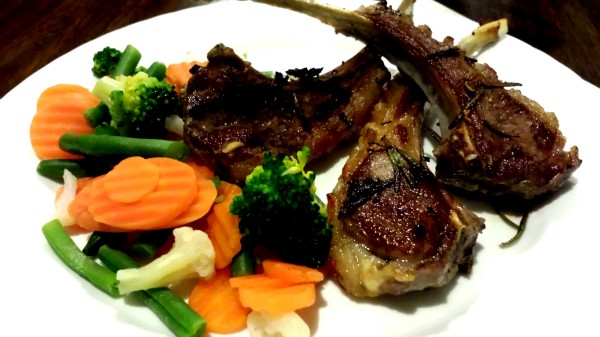 -Serve with steam vegetables, green leafs salad or creamy mashed potatoes.
*4 serve*