Ricotta Cannelloni Recipe
Ricotta Cannelloni Recipe.
You will find this ricotta cannelloni recipe is very easy to follow.  Untuk versi bahasa kunjungi Resep Cannelloni Panggang dengan Bayam dan Keju Riccota.
Hello Vegetarian…ALOHA \0/ (pppssstttt…..! Vegetarian eat egg and cheese, right ?)
I cook this pasta every time I feel little bit guilty after eating too much meat the last few days or probably my body just need less meat 😀
This morning, I saw sweet basil in my garden is getting bigger and producing lots of healthy leafs oh..they love summer very much. The only thing is that I have to share it with caterpillars but thats ok. Caterpillar visit is always good as it indicate that the plant is organic. Fresh basil gives a beautiful fragrant to food. Just for your information I use sweet basil for Italian cooking. I included a picture of some of the ingredients in case you are wondering what are they look like. I hope you all like this recipe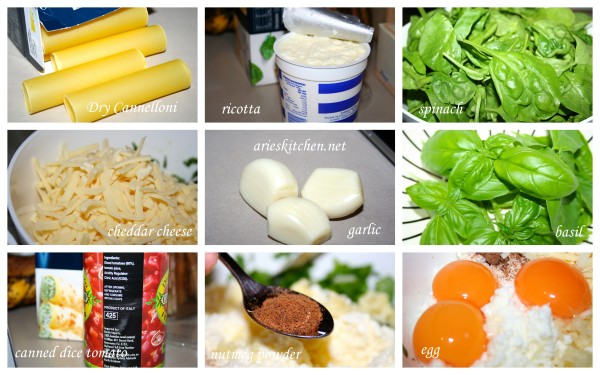 Ingredients:
-250gr dried cannelloni
-500gr ricotta
-250gr spinach, chopped (normally I placed spinach in a bowl I use for mixing, using scissor I cut spinach into small pieces)
-3 egg yolk
-3 garlic clove, crushed
-1 cup grated cheddar cheese
-1/2 tsp nutmeg
-1/2 cup grated parmesan cheese
-Green salad to serve
Sauce:
-400 gr canned diced tomatoes
-4 full tbs tomato ketchup
-1 cup of chopped fresh basil
-A pinch of salt and pepper
-300ml water
Mix all sauce ingredients in a pot.
Method: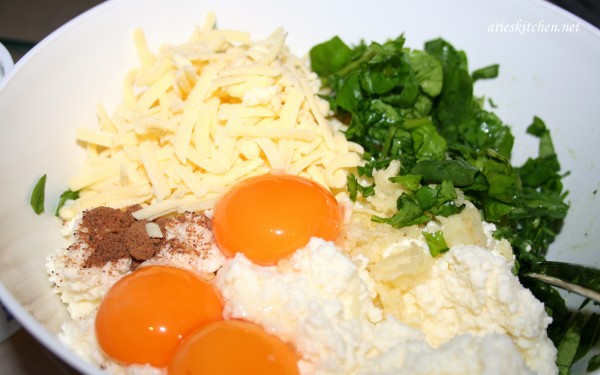 – Combine ricotta, spinach, egg yolk, garlic, cheddar cheese and nutmeg, mix well.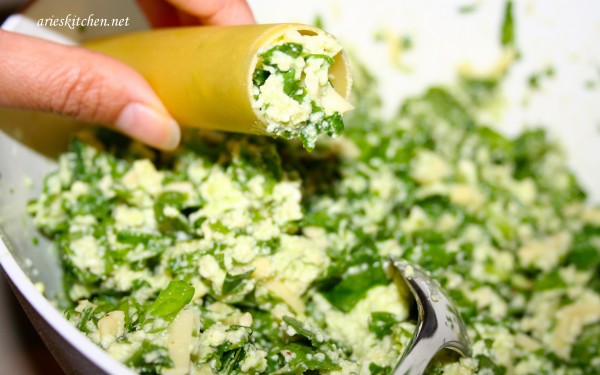 – Fill dry cannelloni tubes with ricotta mixture.
– Pre-heat the oven for 200 degrees celsius.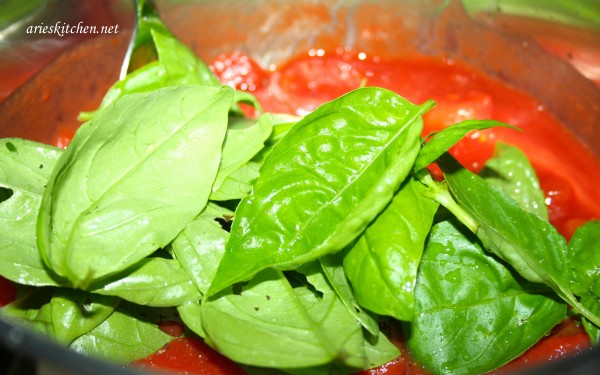 – Cook the sauce until, bring to boil.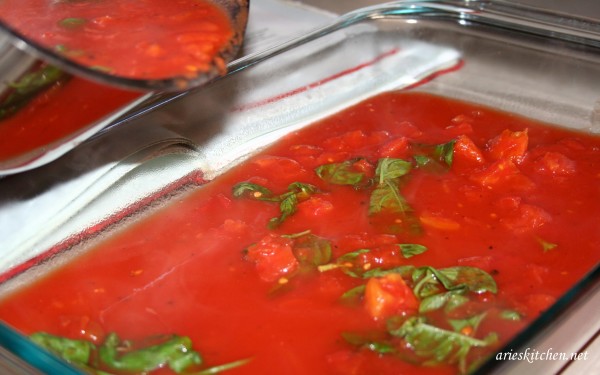 – Prepare baking dish (2.8 litre, 22.5 x 33cm), pour half of the sauce in it.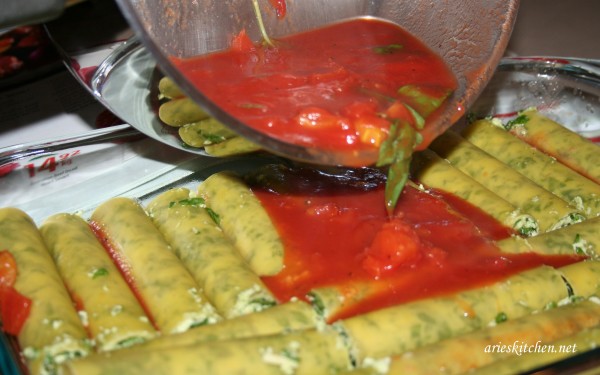 – Place the filled cannelloni in the baking tray, pour the rest of sauce on top.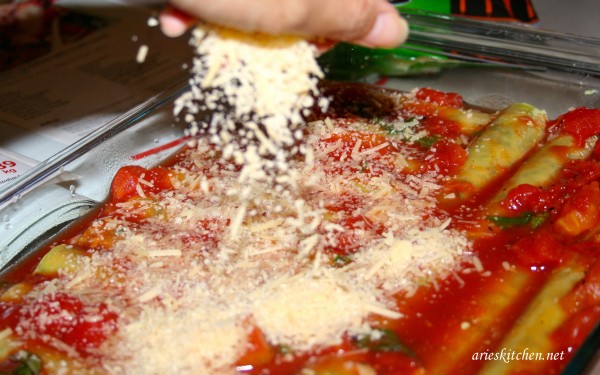 – Sprinkle with grated parmesan cheese.
– Bake for 35 minutes, test with a skewer to see if it's cooked.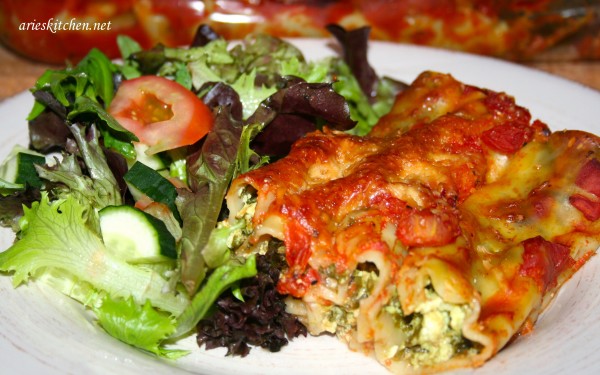 – Serve with green salad. This time I just mix green leaf, cucumber and tomato, sprinkle with balsamic vinegar.
*for 6 serve*