Tips For Visiting Borobudur Temple, Yogyakarta Indonesia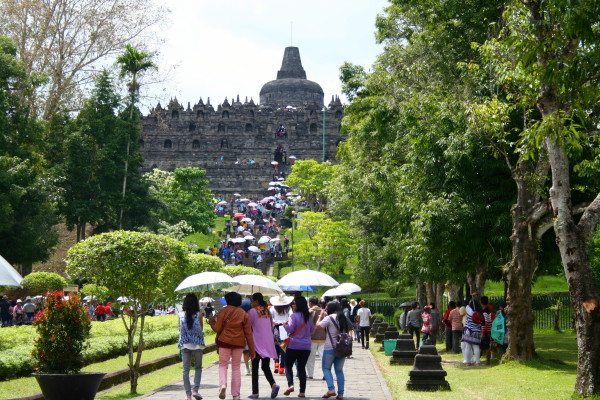 Tips For Visiting Borobudur Temple, Yogyakarta Indonesia.
Untuk versi bahasa kunjungi Tips Mengunjungi Candi Borobudur.
This temple has attracted people from all around the world because of it's beauty and it's history. Thanks to UNESCO for the massive help to safe this amazing masterpiece. Beautiful and magnificent, those words are appropriate to describe this temple. Buddhist or not, each visitor appreciates this temple as it's one of the wonders of the world.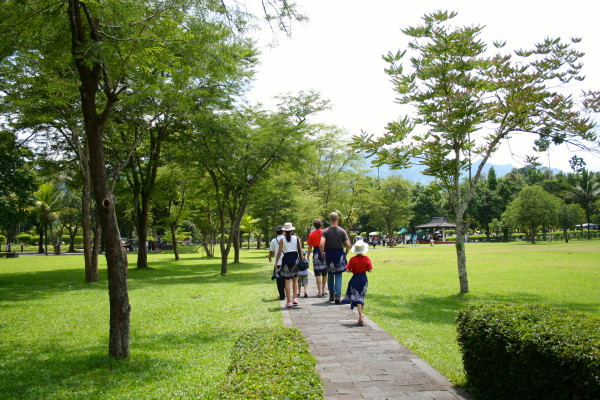 I've lost count of how many times I've been to this temple. Each visit feels like the first time for me, that's how incredible the temple is. The place is very well maintained, clean and looked after by the Indonesian goverment.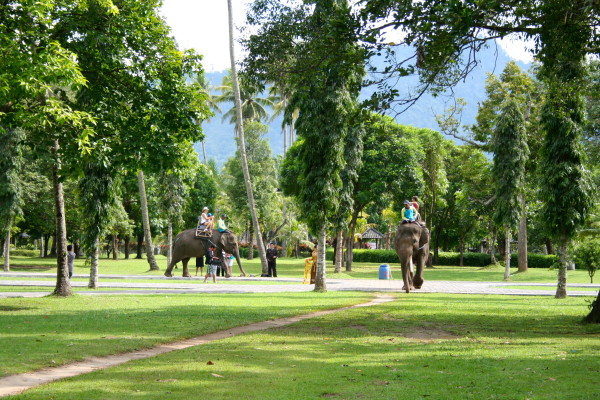 Here are some useful tips for you:
1.When is the best time to visit.
Try to avoid going there on the weekend as it will be extra busy, unless you are going there to enjoy sunrise or sunset then it will be less busy.

From October till June Yogyakarta receives 

it's

 wet season. Plan to go there when it's not wet season.
2. Entrance fee.
If you are a foreigner, you will pay a "premium" entrance fee unless you hold KITAS (temporary residency card), the cost is IDR 220.000 or about AUD 22.00 per person. Local people and KITAS holders only pay IDR 30.000 or around AUD $3.00.
3. Sunset and sunrise.
Plan to go there to enjoy sunrise at 4.30am – 5.00am, you won't see anything better than sunrise in Borobudur :). Get the Borobudur Sunrise or sunset ticket from Manohara Hotel, tickets come with a souvenir including a tea/coffee set.  The ticket cost for foreigner visitor is IDR 380.000 per person or AUD $38.00, Domestic Visitor  cost is IDR 250.000 per person or AUD $25.00 and if you stay at the hotel you will only pay IDR 230.000 per person or AUD $23.00.
4. What to wear.
Wear comfortable clothes as it can be very humid and hot, pants and shorts are recommended as the steps are quite big.
Wear comfortable foot ware, flat shoes or sneakers for walking.
5. Anything else I should bring.
Bring hat and or umbrella. Or if you have to rent the umbrella, try to negoiate to pay only Rp.5000 (AUD 0.50) it is plenty.
Bring a bottle of water along if you don't want to stop at the market around the temple to buy some, beside it is more expensive to but at the last minute.
6. Other attractions around the temple.
There is one museum you can visit located east of the temple itself called The Karmawibhangga Archaeological Museum. Around the museum lies approximately 4,000 of the original stones and carvings from the temple. These including a huge collection of Buddha statues. You can also see the series of photographs documenting the temple's history and restoration work, as well as the bomb damage suffered in 1985.
Riding on elephant. Last time I went there (January 2014) the cost was IDR 50.000 per person or AUD $5.00. It wasn't long distance but enough to make your children or yourself excited.
Train ride.  In January 2014 the cost was IDR 7.500 or AUD $ 0.75. The train was just a loop ride around the temple.
Carriage. I'm not too sure how much it cost as I have not tried one before but it is definitely available.
7. Other useful tips..
Hire a good tour guide if you want to know the story behind Borobudur, in January 2014 the cost was IDR 75.000 or around AUD $7.50. (It's definitely worth it especially if it's your first visit). Our guide added a lot of fun and knowledge to our visit.
If you come from western country, be prepared for local people especially students asking to take a photograph with you. You have to set a limit otherwise you will stay there all day for photograph and no chance for sight seeing
Never pay full price for anything offered at the market around the temple, pay only quarter of what they offered. Unless you want to give away money
Apply enough sunscreen to protect your skin.
Feel free to share your story when you visited Borobudur temple and if you have more tips you would like to add based on your experience, please write them in the comment section and I will add it into the list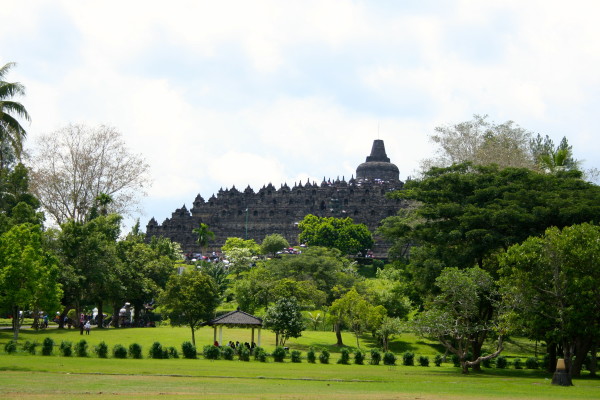 From Arie's Kitchen Travel 04.01.2014