Traditional Market in My Hometown

Traditional Market in My Hometown .
Untuk versi bahasa kunjungi Pasar Tradisional.
Nothing excited me more when I was little (I'm talking about before school age) then mum taking me to our local traditional market to sell food with her. Mum would carry me on her back for about three hours or until the food is all gone ~feeling blessed~.
The local market only opened three times a week from 6 to 9am and was always busy, no one owned a fridge back then.  Lots of local produce from veggies, fruits to fresh water fish. Even fresh chicken…..alive…yes, alive.
Even  today the local market is still going strong, 3 times a week and still a great place for lots of fresh local produce (Very local!).  It's a bit more organised these days with actual stalls and some cover from the weather, but its still very casual, organic and social compared to any shopping centre…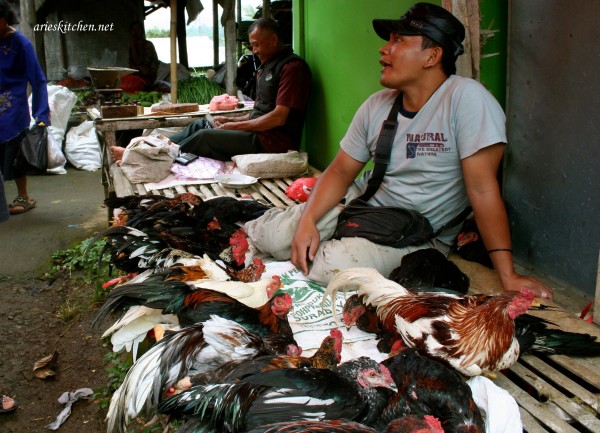 Local chicken (Ayam Kampung). People in my hometown who need money will sell their chickens to buy food or clothes they need. And those who have plenty of coconuts will sell their coconuts to buy some other things and so on. They even do some bartering and skip the money stage altogether…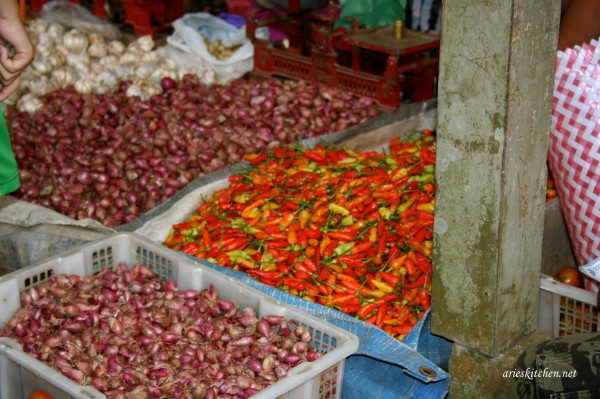 Chilli, garlic and shallot is the cooking essentials in my hometown.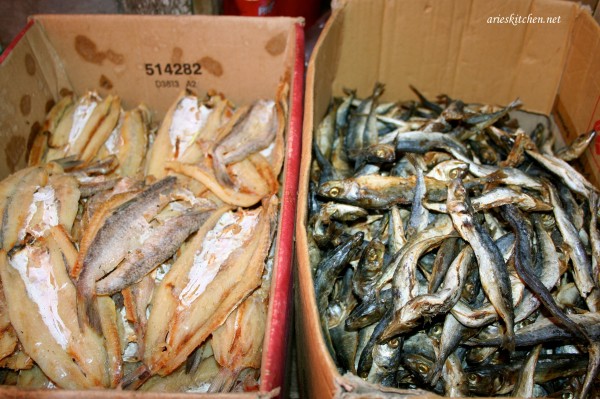 Dried fish. You can cook dry fish in many ways, yummo !!!!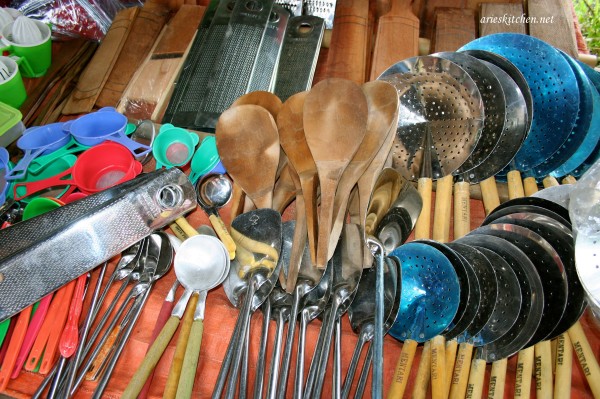 Traditional kitchenware. I just love them all <3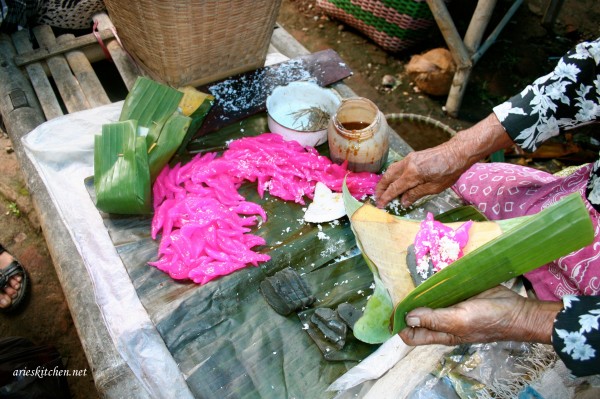 Kicak and Cenil. Oh la la….my long time favourite

This grandma has been selling this food since I was little, and she still enjoy selling  it until now. The only different is that she lost a little bit of her sight

I hope she will be around for many years to come…..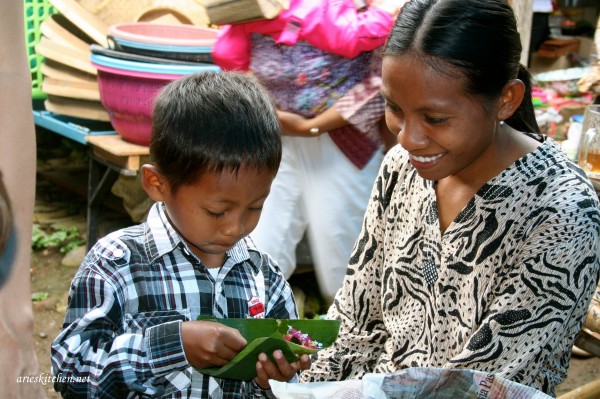 In front of that grandma's little stall, this handsome little boy enjoying his Kicak and Cenil, just like me when I was little, oh…..all those beautiful memories. ~feeling grateful~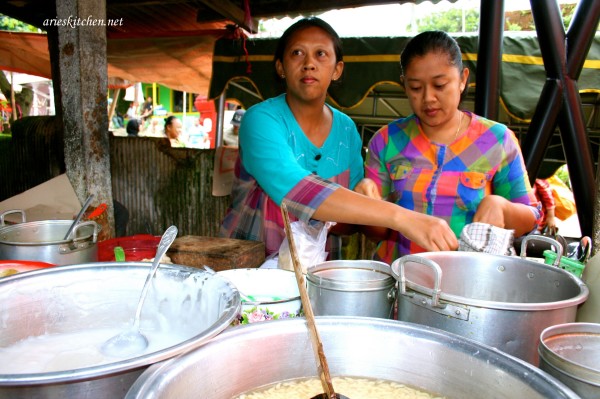 My aunty with help from my cousin replacing my mum selling the food in the market (Mum stays at home with me every time I visit her). I had better visit their stall and eat all the yummy food hehehe…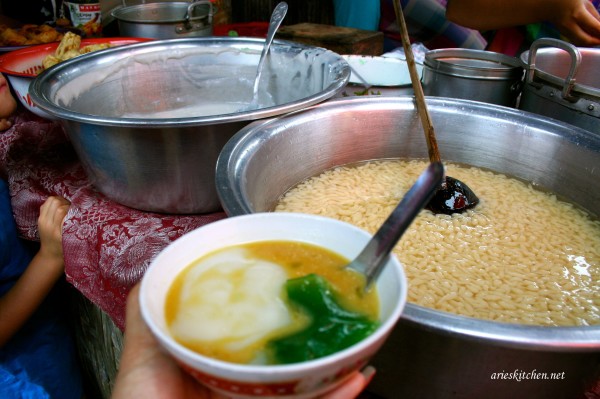 Bubur sumsum (jenang in Javanese), the white part is made of rice flour, and agar-agar (godir in Javanese) is the green part which is made of dried seaweed coloured with pandan leaf.  All of them are mixed with coconut milk and brown sugar. That's one of the  breakfasts my mum like to sell.
Where does all the time go….. ~ missing my childhood ~. So many great memories, making me think sometimes "how did I get here" from where I was, a remote area, no electricity or phone, no car, nothing. Although, my hometown has changed the last 36 years. The economy seems very stable, one in 10 houses own a car and every family has their motorbike. Now days kids at primary school are already using laptops as one of the study tools in my hometown. They also learn english at primary, not like me, I was introduced to english at high school.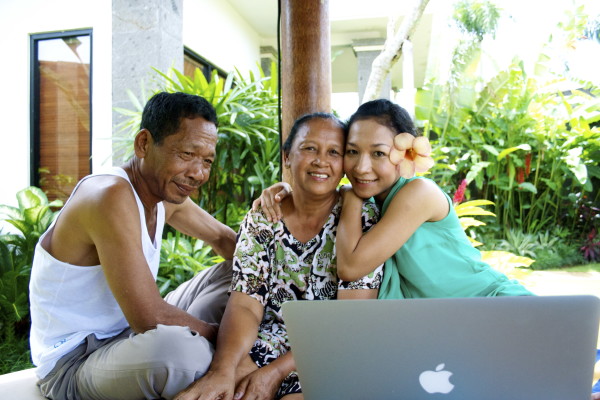 Dad, mum and me

I feel very lucky to have grown up in such a neighbourhood. Experiencing climbing the trees, running around rice fields, with my school friend going to the forest to get our bunny rabbit's food and catching dragon flies (poor little creatures). And now I feel luckier that I live in this beautiful country, Australia