Short Trip to Sydney Australia
Sydney I'm in Love

Short Trip to Sydney Australia .
Untuk versi bahasa kunjungi Jalan-jalan di Sydney, Australia.
What a city…..feels like I'm in love the first sight !!! Sydney makes me feel alive and full of inspiration.
Catching taxi from the airport to The Grace hotel where I stayed cost about $69.50 including toll fee. The Grace hotel is quiet central. Within walking distance to Sydney Opera House, restaurants along Darling Harbour, and the conference place I'm attending – Swissotel.
Sydney is the state capital of New South Wales and the most populous city in Australia. It is on Australia's south-east coast, on the Tasman Sea. Acording to wikipedia, In June 2010 the greater metropolitan area had an approximate population of 4.6 million people. Inhabitants of Sydney are called Sydneysiders, comprising a cosmopolitan and international population.
The site of the first British colony in Australia, Sydney was established in 1788 at Sydney Cove by Arthur Phillip, commodore of the First Fleet, as a penal colony.The city is built on hills surrounding Port Jackson, which is commonly known as Sydney Harbour, where the iconic Sydney Opera House and the Harbour Bridge are prominent structures. The hinterland of the metropolitan area is surrounded by national parks, and the coastal regions feature many bays, rivers, inlets and beaches, including the famous Bondi and Manly beaches. Within the city are many notable parks, including Hyde Park and the Royal Botanic Gardens.
Sydney is a consistently high-ranking world city for quality of life. It has hosted multiple major international sporting events, including the 1938 British Empire Games (now known as the Commonwealth Games), the 2000 Summer Olympics and the final of the 2003 Rugby World Cup. The main airport serving Sydney is Sydney (Kingsford Smith) Airport and its main port is Port Botany.
According to the Government of New South Wales almost half the residents were born overseas and almost 30 per cent of city residents speak a language other than English. After English, the most common languages spoken at home are Chinese, followed by Indonesian, Greek and Russian.
Here's few pictures I took from my short trip to Sydney.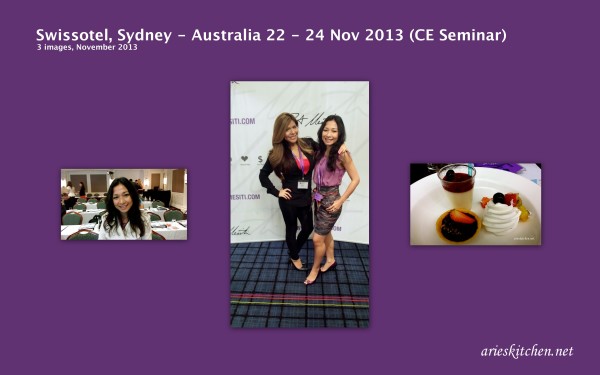 Little snap shot from the conference.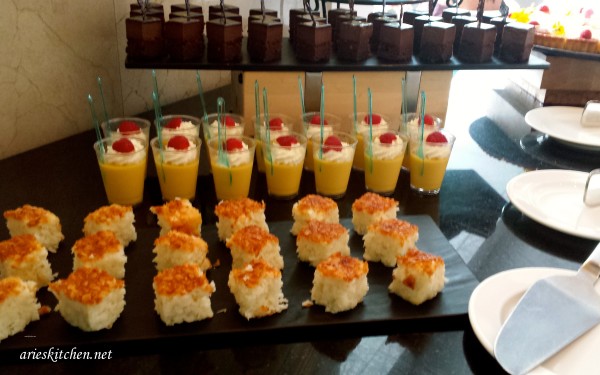 Always plenty of food at the conference. Morning tea, lunch and afternoon tea was provided.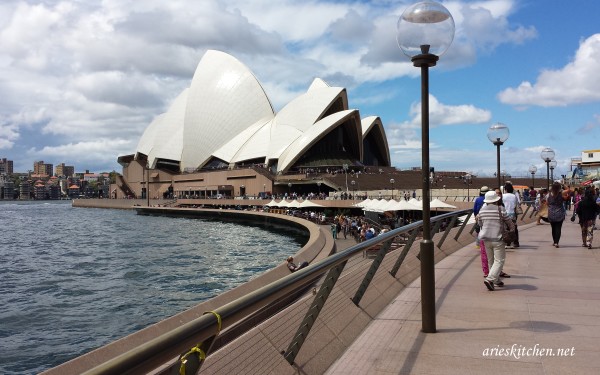 Sydney Opera House located on Bennelong Point in Sydney Harbour.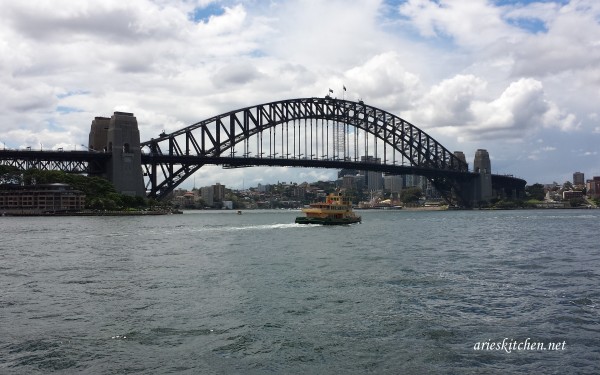 Sydney Harbour Bridge.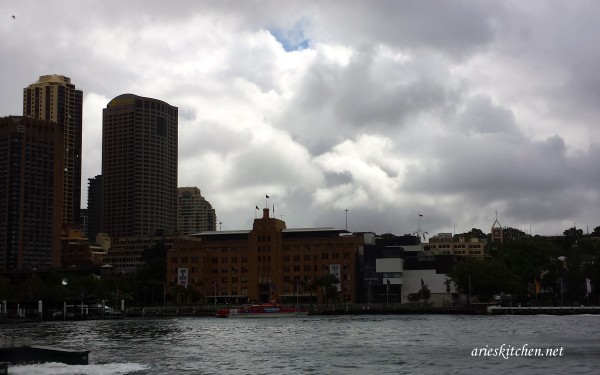 Weather can be so moody, 5 minutes sunny….10 minutes later turn to this….(so when you visit Sydney this time of year, bring your summer and winter gear).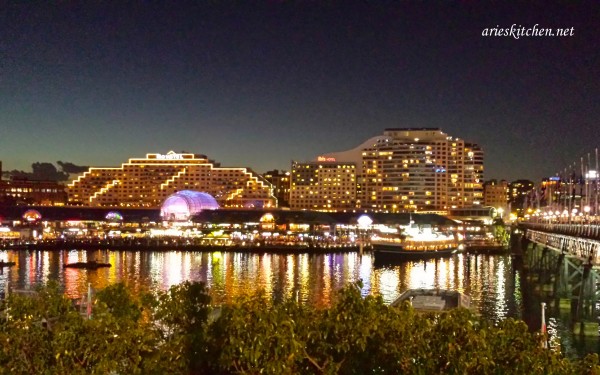 Darling Harbour at night (they've always got fire work on the weekend so don't miss it!)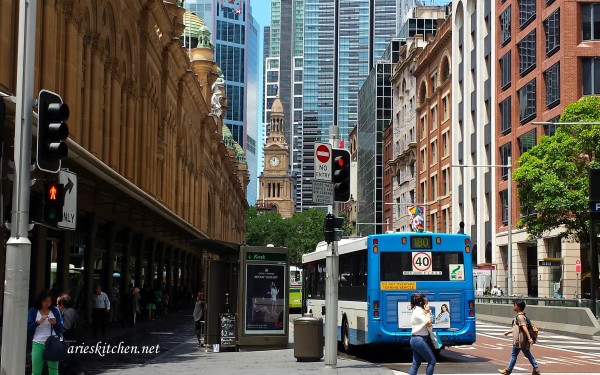 Junction next to The Queen Victoria Building.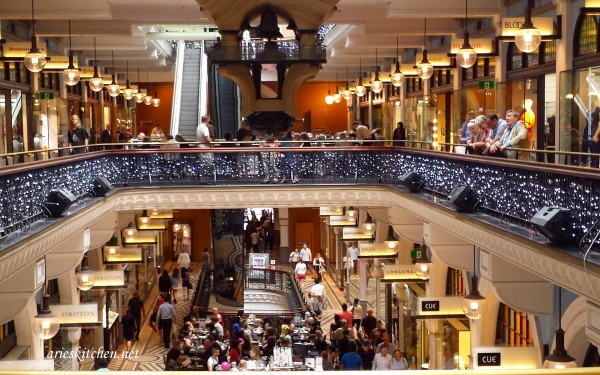 Inside The Queen Victoria Building (shopcoholic…..there are many boutique shop in here. Dig in !!!) Fashion is awesome in Sydney !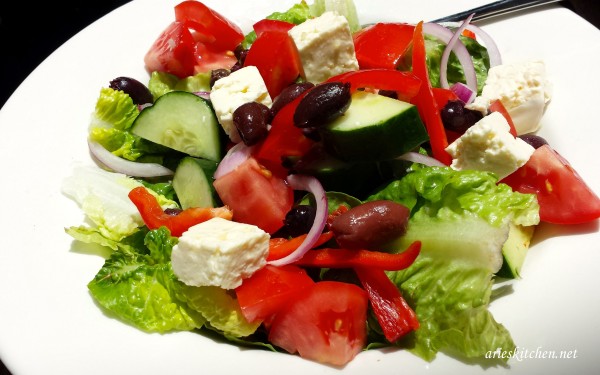 Last day breakfast….Greek Salad, noms…..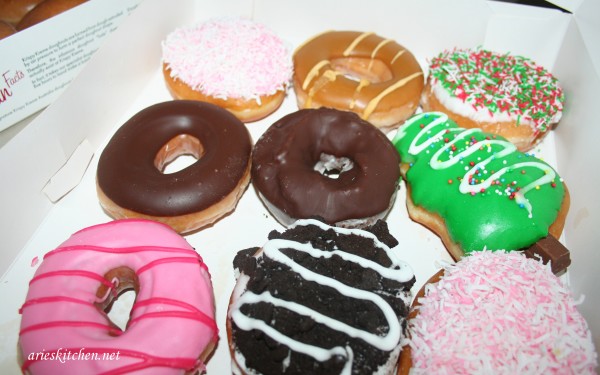 Doughnuts lovers……Krispy Kreme is a must to try !!! Bring home some for your love ones <3
That's little bit of story about my 5 days trip to Sydney. Overall, I enjoyed my short trip to Sydney Australia very much.