Arirang Korean Restaurant Perth

Arirang Korean Restaurant Perth.
Untuk versi bahasa kunjungi Arirang Restaurant Korea di Perth, Australia.
Feeling little bit of everything after sang at a beautiful wedding in Royal Perth Yacht Club today. I went home and my husband took me to the city for a late lunch, I meant to call him straight after the wedding so he can pick me up as it's pretty close to the city but as usually, my phone was dead!
He wanted to take me to a Korean restaurant he went for his work function couple of nights ago called Palsaik Namoo. We went there at about 2.45pm and the restaurant just close their kitchen. Bla !!! So we went to Arirang, another Korean restaurant just across the road.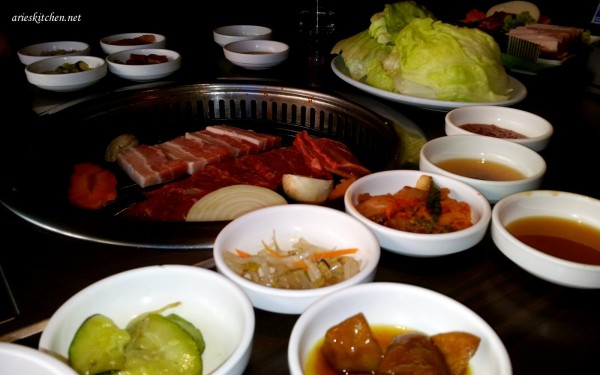 As usually, we ordered BBQ set every time we go to Korean restaurant. I love spending time around dining table, food, talk, food, talk, food, talk….yes it can take three to four hours easy

My husband think I talk more than eat 😀
The condiments came and I felt like something is missing, they didn't put sliced raw chilli and sliced raw garlic on the table, we ordered both at the end at a little extra charge. The condiments taste average,  for me is not tasty enough. But the miso soup is the best so far compare with other Korean Restaurant I've been to.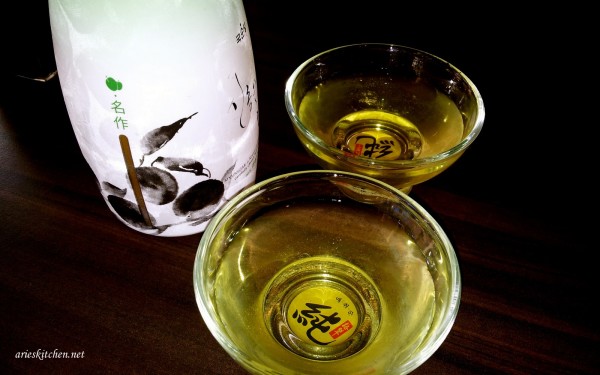 It's quiet warm day today, about 25 degrees celsius so we ordered cold green plum wine (one of Korean signature wine). The taste is sweet, little bit like port but clear. If you like Moscatto or Rose definitely you'll love this one.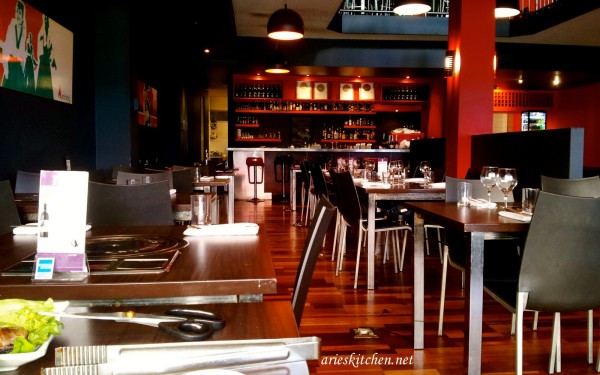 The place it quiet cozy and over all I will rate 6.5 out of 10.