Bali Villa – Askara.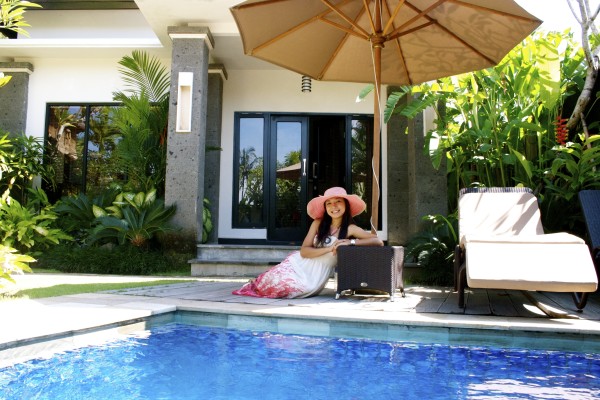 Choosing an accommodation or a comfortable villa in Bali can be tricky. As you know, there are thousands of villas in Bali offering pretty good deals and many look magnificent. But depending on what the purpose of your stay is, it can determine where you may want to stay. Untuk versi bahasa kunjungi Villa Nyaman di Bali -Villa Askara.
Askara Villa is located in the village Cangu. A small village far from the frenetic city of Denpasar. From Ngurah Rai International Airport it takes approximately half an hour by car, if you drive smoothly and no traffic. I admit it, it was rather difficult to find the villa at the beginning because it located among local village buildings and rice fields.  We hired a motorcycle taxi  (ojek) drivers to be able to find this place and just followed him to reach there.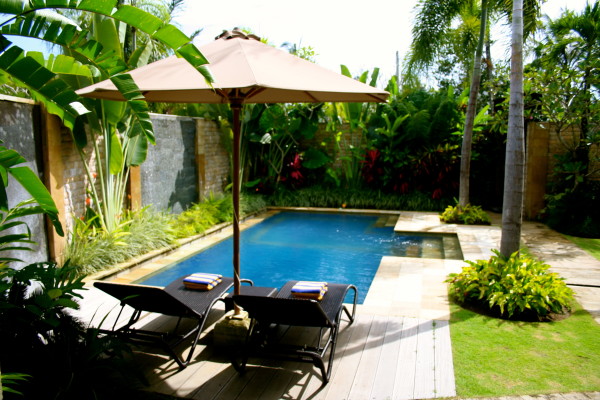 But once at the Villa, I was surprised by the beauty of this place. A total of three villas rented, the three are similar to each other. Each villa with its own swimming pool and kitchen, very nice.  Each villa is surrounded by a wall approximately 3 meters high to maintain the privacy of each villa. The price is from Rp. 900,000 to Rp. 1,500.000 per night per villa. Approximately USD $90.00 – $150.00  (depending on when you stay, weekdays or weekend, low or high season).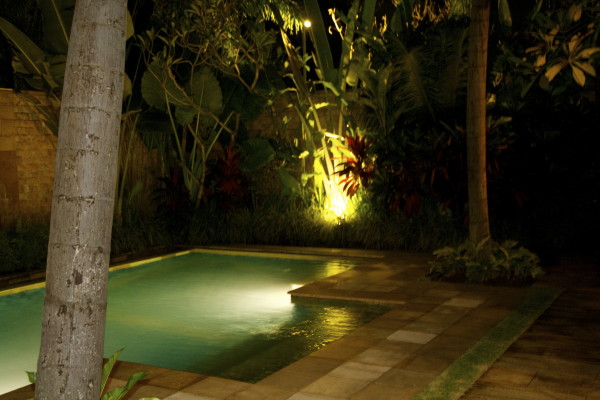 At night time, this place still looks unbelievably beautiful. Sitting around the pool for a drink or two while enjoying the night is very relaxing. Just remember to apply mosquito repellent to get rid of annoying insects.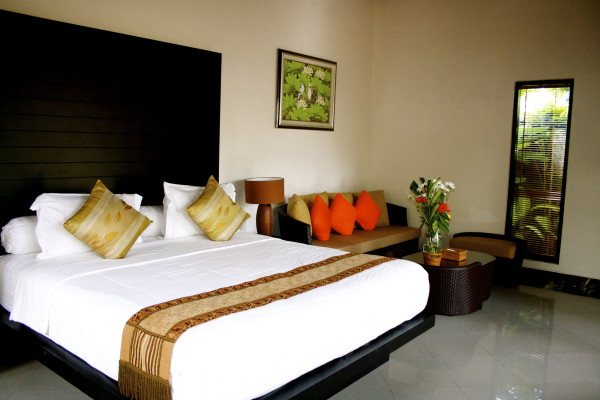 The villas looks very clean, neat. In fact, in my opinion looks cleaner than an old four star hotel and even five stars. The bed was comfortable and spaciously equipped with soft pillows and clean sheets. No doubt we slept well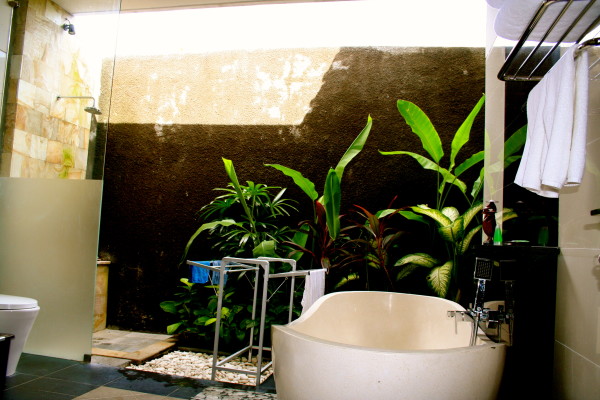 The bathrooms are equipped with a shower, huge bath tub and located outside at the back area. The large bath tub is very convenient luxury for bathing especially after a trip to the beach. Priceless.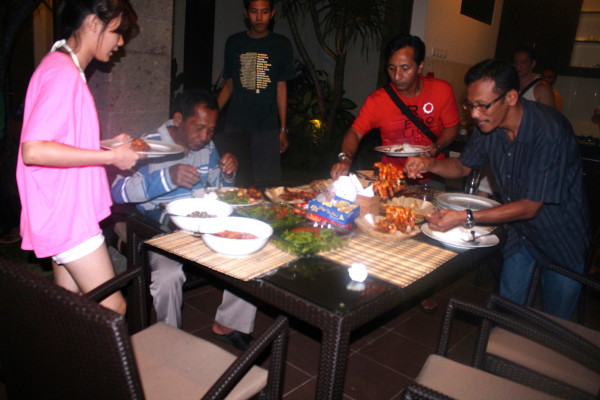 There is no restaurant in the Villa, but food can be easily found in Cangu.  Just ask the villa manager or villa guard to get whatever food we want they will be happy to help or eating out. Other option is to cook, the kitchen is large enough, equipped with a gas stove, refrigerator and dining table enough for 6 people. Manager villa also allows us to invite friends to do BBQ  until midnight. They're the one who helping us to coordinate everything, from the BBQ equipment, people who doing the BBQ, fresh fish, prawn, sambal, rice etc..
Service in Villa Askara is very satisfying. Staff are very friendly. And highly recommended for singles, couples, family with older kids (as the swimming pool has no fence so I think it's not so safe for the young ones). Just like Phoenix Hotel in Yogyakarta, this place has become one of our favourite family villa. We hired a car with the driver only when we want to go places but we all liked just relaxing around the villa.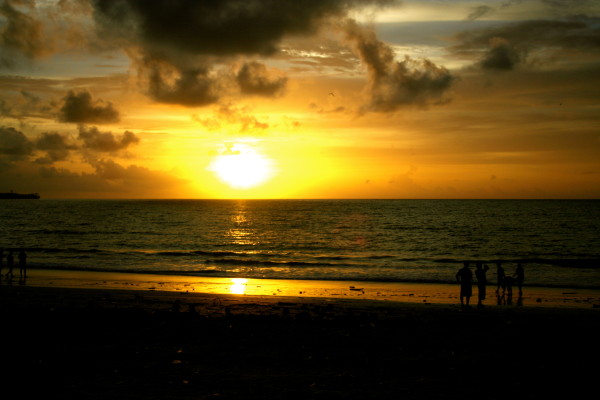 Bali is surrounded by beautiful beaches. My favourite place is the sunset at the beach of Seminyak. The atmosphere is very romantic, especially if you like to walk along the beach. Seminyak is definitely the place.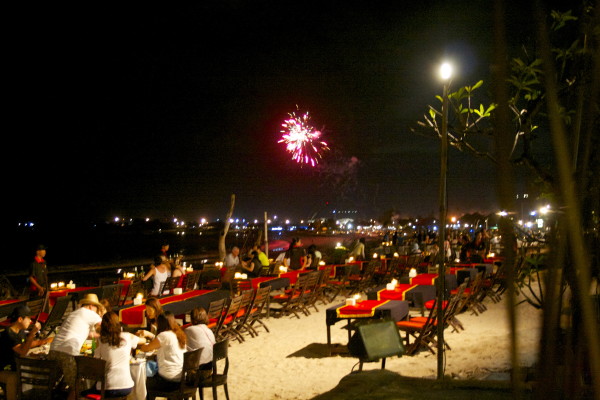 Dinner by the beach could be the right choice for a romantic dinner especially accompanied with colorful fireworks. BBQ corn on the cob is usually available along the coast. Remember to check Villa Askara if you have plan to go to Bali.
Villa Askara
Jln. Betaka, Canggu, North Kuta – Bali, Canggu, Bali 80361, Indonesia
Phone: +62 821 4453 9966.