First Time Holiday Visit To Japan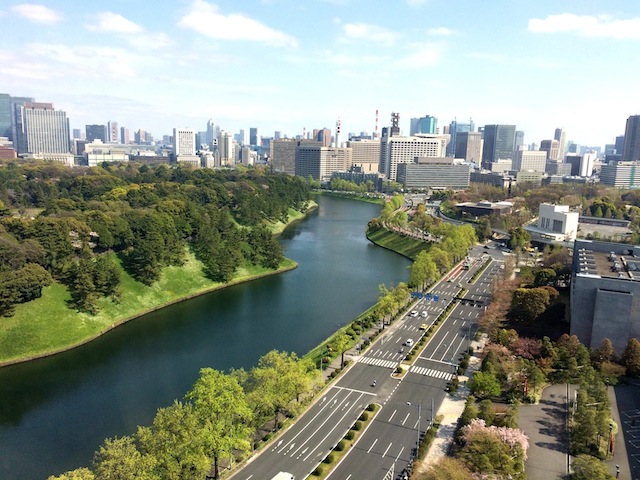 First Time Holiday Visit To Japan.
Chasing SAKURA (Cherry Blossoms).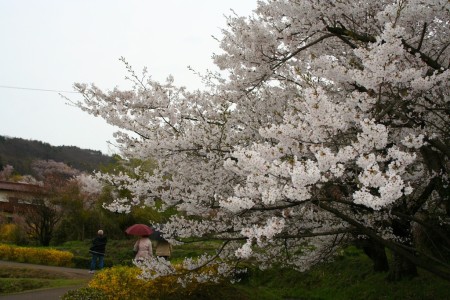 Cherry Blossom Season is one of the most colourful events celebrated in Japan. People from around the globe often visit this beautiful country this time of year. As a result, accommodation gets booked out so fast around this season. We booked ours at least 9 months before our trip. Untuk versi bahasa silahkan kunjungi Liburan ke Jepang.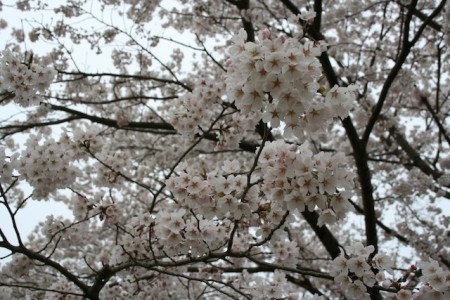 Sakura Season is normally from late March to early May. Depending on the region. When we arrived in Tokyo on the 9th of April 2015 we missed by two days of the full blooming.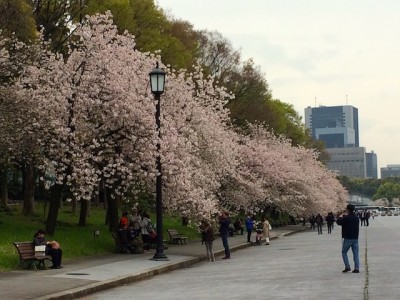 We still could see plenty of cherry blossom trees that were flowering but not as many as if we were there one week earlier. I would say only 45% left by the time we arrived in Japan. So we took Shinkansen (bullet train) about two hours north of Tokyo plus 15 minutes by bus to Hanamiyama Park in Fukushima region. Cherry blossom starts from the south of Japan and moves to north where it is cooler.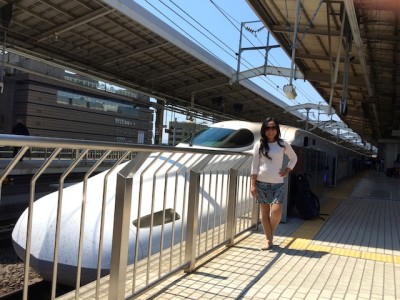 The trip to Fukushima was our first trip using Shinkansen (bullet train). The name of the train was Yamabiko 220. Darn it was very fast! We captured the speed using SpeedoMeter app and we got around 245km per hour on that trip.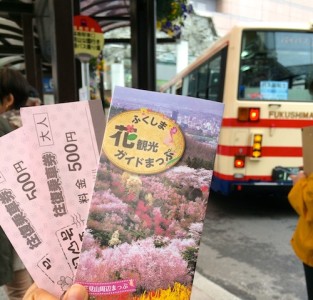 Arrived in Fukushima station we look for the bus that goes to Hanamiyama Park. We walked around outside the train station for awhile because we couldn't see the bus stop sign in english at least. Until we spotted a bus stop and noticed a few men in mustard colour jackets holding what looked like tickets to me. We approached him and asked how to get to Hanamiyama Park. He then (who doesn't speak english) nod his head and gesturing using his fingers/hand 500 yen (around AUD $5.00 and it's return ticket so MAKE SURE you keep it with you).
We bought two tickets including the viewing map and then we hopped in the bus. Just be aware elderly, pregnant women, disabled persons, injured persons, and mums with infant get the priority seat. Most of the signs to show this are very funny cartoonist type of picture. I find it it's very friendly signs and suit the culture.
On the way to the park, the bus driver speak on the speaker (sounded like explaining the tour) but we have no idea what he's talking about as all in Japanese. Even though we were the only foreigners in the bus, the trip was very pleasant!
And when we arrived…….BOOM !!! Cherry blossom everywhere. I can tell you that it was one of the happiest day in my life :).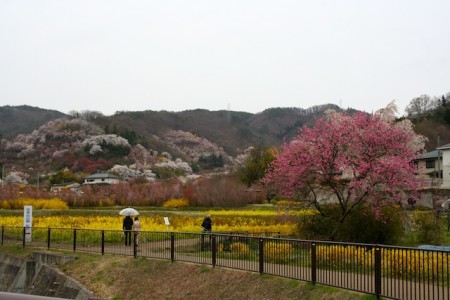 We followed the cherry blossom viewing map as it had the stage by stage post numbers and the best spots to take a picture or viewing. We can only understand from the number and arrows as all text in Japanese. There are local people (mostly elderly) that stand in every post holding cherry blossom's pictures and other flowers in the area. They are more than happy showing us the picture and told us the name of the flowers or the tree. I wish that I can speak Japanese so I can understand them better.
Hanami, enjoy spring in the Japanese way.
Hanami is cherry blossom viewing in Japan. Japanese people normally enjoying hanami by throwing a picnic rug, having drink and food with their friends and family. As we were late when we arrived in Tokyo for this event, we felt that we missing out as this is one of the big event at spring in Japan

 But don't worry, if you want to know more about Hanami (cherry blossom viewing) manners and tips, please visit How To Hanami by Japan Monthly Web Magazine.
Transport.
Train.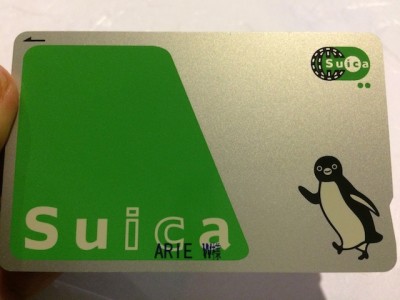 Japan is very big on public transportation especially train. The first seven days in Tokyo we took train everywhere. We just bought local train card that we can top up anytime we need to. And the price is not bad at all. It took us about three days to understand the train system. No joke, there are so many lines in the train station and so many exits. Can be very confusing.
We only start activating our JR pass once we go to other cities such Fukushima and Kyoto. We only bought the JR Pass that valid for 14 days even though our trip was 21 days as we can just use local trains inside Tokyo which are not so expensive. The cost of our JR Pass is nearly AUD $500.00 each but I can assure you, if you travel from city to city in Japan it's absolutely worth it. It's a lot cheaper than if you buy the ticket individually. You can also use this ticket for buses and Ferry's that are belongs to the JR company. Please note that JR Pass is not valid for Nozomi and the Mizuho Shinkansen (latest model).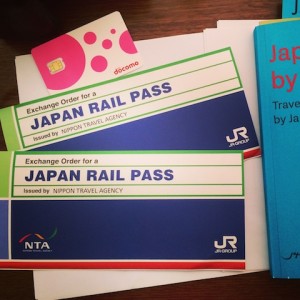 You can only purchase JR Pass from outside Japan by online order (or through your travel agent). Ours was delivered via Fedex and it took about 4 days to arrive at our door step. Why? Because JR Pass is for tourist or short time visitor only. And it's a lot cheaper than the cost for locals to purchase their ticket using Shinkansen. There are few options you can choose from. For 7 days AUD $300.00, 14 days AUD $482.00 or 21 days AUD $617. Those price are for the regular one. If you want to get the first class, you will have to spend little bit more. We bought our ticket from authorised JR Pass distributor, Japan Experience or you can click HERE.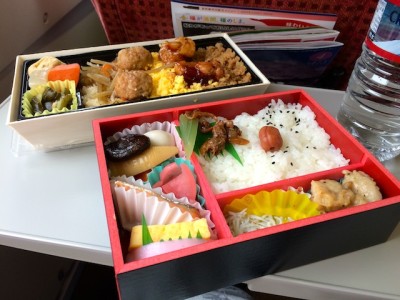 Meals and drinks are available too in the bullet train. Price is very reasonable. Bento box cost between AUD $ 10.00 to AUD $ 15.00.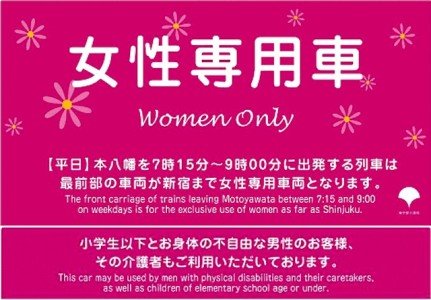 Oh, the other thing is please be aware that there are Women-only train carriages during rush hour in Japan. So before you board, please check the line on your feet or the sign outside the carriage in pink colour. Just to be polite 😀
Bus.
We didn't really use busses at all in Tokyo as trains are more convenient and easier for us to get around. But when we are at Hakone and Kyoto, we use this public transport every single day. There are circling buses in Kyoto that you can use to visit places such as shrines, palaces and other interesting place around the city. If you think you will use the bus a lot, I suggested you to get one day pass. The cost is 500 yen (around AUD $5.00) and it can safe you some money as the regular price is 230 yen (flat rate) each time you get in and out. You can get the day pass ticket directly from the bus driver.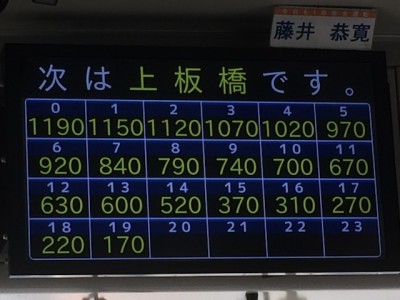 It's always something to learn about the transport system in Japan. That's what really fascinated both of us. Above picture is showing the bus fare from point to point. This is what I find handy as we can use up most of our coins beside buying drinks or meals from vending machine 😀
Sight Seeing.
To make the most of your holiday visit to Japan, I suggest you to plan your day beforehand depending on how long you will stay in Japan. Put the list together places you want to visit, and then create a list according to location. This might be easier for you: check where your hotel located, determine places you wanted to go and then google it how to get there and how long, do the same thing for your next destination only the starting point would be the first place you visit and so on.
For example, our first destination was Tokyo and we stayed at Hotel Grand Arc Hanzomon so the first day we chose to do the following trip that at the end of the day we will be back in the hotel without going back to the same route.
Visit Central Tokyo
Yasukuni Shrine – 19 minutes walk from the hotel
Imperial Palace – 24 minutes walk from Yasukuni Shrine
Yurakucho – 30 minutes walk 2.5 km – dining
Back to hotel 26mins walk
Of course its just a sample, but I can tell you that it's worth doing as it will safe lots of your time trying to figure out things when you already there. The trip above is accessible by train but we choose walk as it's nicer. After all it's spring in Japan

Make sure you check out our next post about our first time holiday visit to Japan as it will give you details of places we visited! And recipes 😉