Outback Jacks Bar & Grill Northbridge, Perth
Outback Jacks Bar & Grill Northbridge, Perth.
We went to this restaurant last Saturday for dinner and catch up with our lovely friends who have two beautiful children. Outback Jacks restaurant is just perfect as they've got playground inside so kids can play while awaiting for their meal, very convenient. This is the 2nd restaurant in Perth I've been to that have got playground in it. The first one was Ninniku Jip in Vic. Park.
Few moths back I took my friend who visited me from overseas to this restaurant, we both ordered steak and it wasn't the best steak I've ever had. The steak was dry and tough. So I change my order this time.
As I knew that the serving is plenty I skipped entree, everyone felt the same so we decided to go with main course straightaway.  The service was ok, the staff seems happy  and they've always serve the meal and drinks with a smile on their face.  And the place it self is very laid-back, but I don't know how they survive during summer when temperate hit 40 degrees Celsius, unless they have portable air-conditioning, this place must be really hot as the front area is open and only got few split air-con inside or maybe I missed the central air-con.
Not long after, our food came and all came nearly at the same time so it was really good.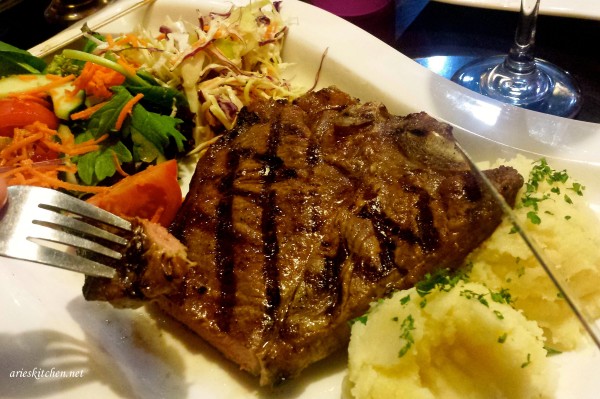 400gram grilled t-bone steak served with mash potatoes and salad. It wasn't my order but I gave little bit of taste, the meat was chewy, exactly the same as my last experience eating steak here.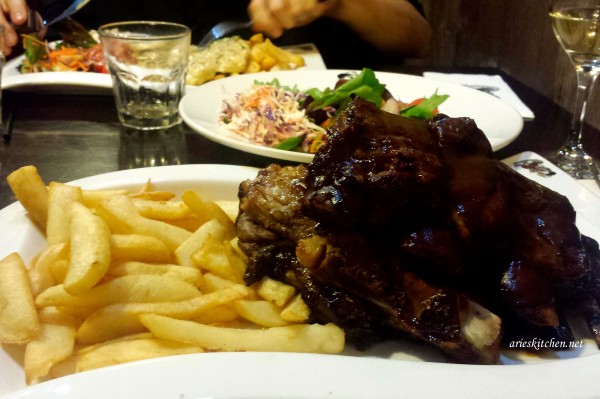 Outback Jacks 3 for all (baby back beef ribs and lamb ribs, basted in our smoky BBQ or chilli plum sauce, together with Jack Daniels glazed meaty pork ribs) serve with chips and extra salad to go with it. This is the dish I ordered, the meat was melt in the mouth, I like it. For the sauce, I prefer the ribs sauce at Tony Romas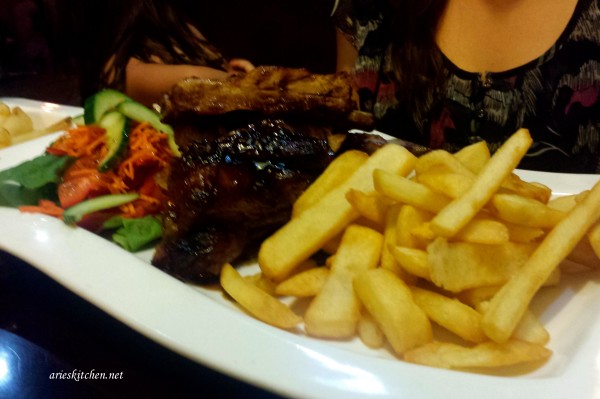 Slow Cooked Jack Daniels Pork Ribs serve with chips and salad.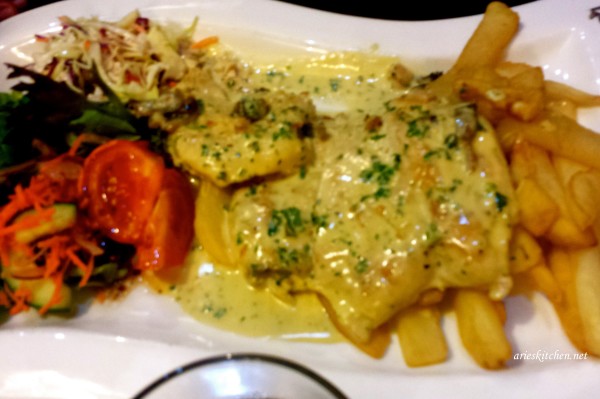 Breast is Best (Succulent chicken breast marinated in olive oil & bush pepper seasoning seared to retain maximum tenderness and served with a mushroom, garlic,bacon and cream sauce). I had a taste for this chicken, it was delicious. The meat was juicy, the sauce was tasty, it was cooked perfectly.
So over all, we've had a great night, lovely company, good food and very happy tummy \0/