Pomegranate with Sliced Apple Salad Recipe
Pomegranate with sliced apple salad recipe.
Untuk versi bahasa kunjungi Resep Salad Sehat Buah Delima. 
How many of you aware of the benefit of this amazing fruit, pomegranate ? If you search on the internet about the benefit of this fruits, many of them state that pomegranate is most powerful source of anti-oxidant of all fruits. Hmmm, very interesting. To be honest with you, I can eat it by itself as it's tastes delicious without knowing the benefits of it. But now I love pomegranate even more

Rich in nutrition and very refreshing, thats how I describe this salad. Very easy to make and makes your tummy happy

Ingredients:
100gr mix green leaf salad
1 pomegranate, just use the seeds
1 apple, thinly sliced (use sweet and crunchy apple like pink lady)
Salad Dressing Ingredients:
3 tbsp olive oil
1 tbsp juice of squeezed lemon
2 tbsp red wine vinegar
1 tsp honey
Salt and pepper for taste
Method: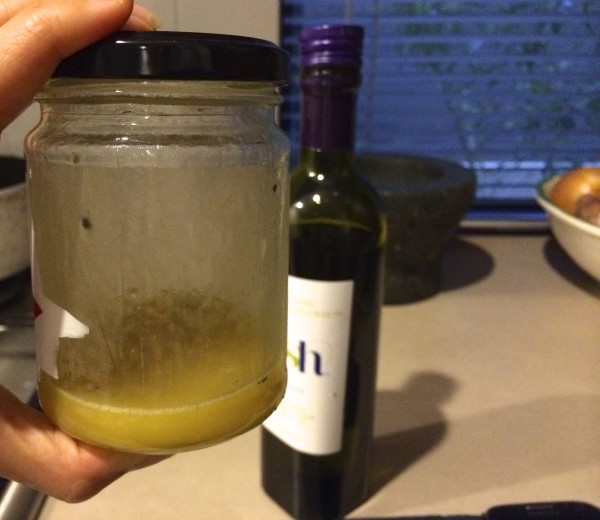 -Use recycle jar, add all salad dressing ingredients and shake well.
-Place green leafs salad in a salad bowl, add pomegranate and sliced apple.
-Just before serving, drizzle with the dressing. Mix gently.
*for 4 serve*
Serving Tips:
This salad is best to serve with any savoury dish like Frittata, Omelette, Quiche, Pies, etc.  If you like your salad, simply check our other Salad's Recipe, or add little bit of spice to it at our Asian Salad Recipes.