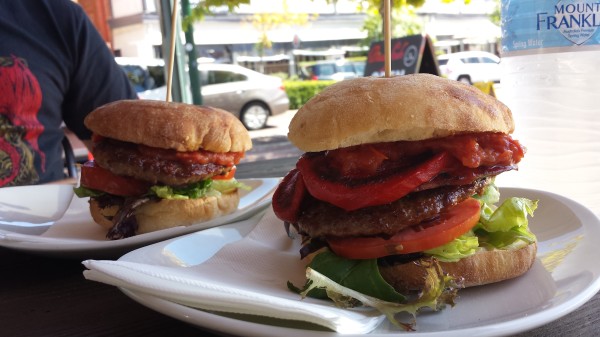 V Burger Bar Vic Park.
Untuk versi bahasa kunjungi Restaurant V Burger Victoria Park.
What can I say, they definitely never fail to make fantastic burgers. The only thing I'm struggling with is the size although the price is certainly reasonable for the portion. The restaurant is not large but the surrounds is very cozy and the staff are friendly too every time we go there.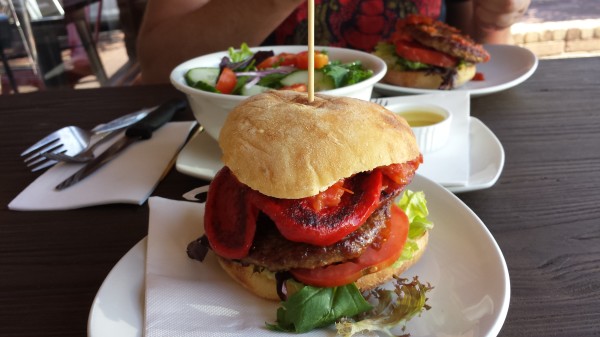 My favourite is their steak burger Eggy Steaky as I love steak. But this time I ordered something different for a change, peperizo burger. It was nice but I still like the steak burger better.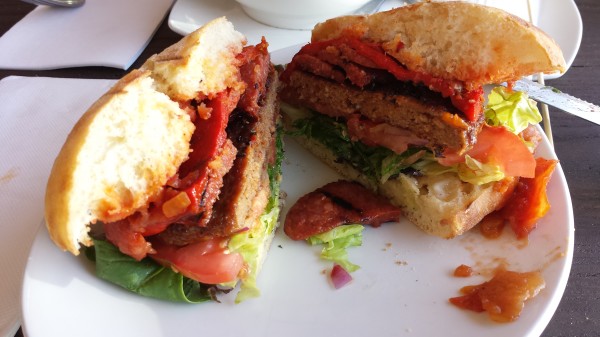 No way I will eat the burgers without them cutting in half.
Beside the size is too big for me there are few things I don't really like, the onion ring was too oily for me so we never order one after, instead we replace it with a bowl of fresh salad and also we ordered take away once and was soggy so I think it's better to dine in.
Over all, I love this place and their burgers, we will definitely go back.